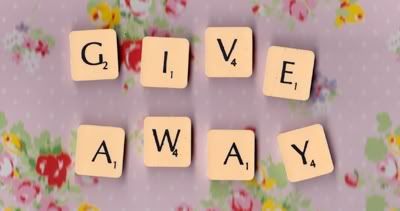 AHOY DEAR SAILOR'S
first ever giveaway competition!!
How to Enter:
Suggest Ahoy Dear Sailor Facebook page to your friends! How ever many friends you suggest is how many entry's in the draw you will receive! Just leave us a comment on our facebook or blog, or send us an email and let us know you have suggested!! The Winner will be drawn in one month from today, Saturday 15 JUNE!
Win:
The winning suggester will receive a hand made Scrabble jewelery gift pack!(will be uploading pictures soon)
Questions?
Email us! ahoydearsailor@gmail.com